I've written about this topic a bunch over the years. It is something I've been interested in for quite a while.
Our homes are filled with big hunks of plastic hanging on the wall that are off most of the time. They look like this: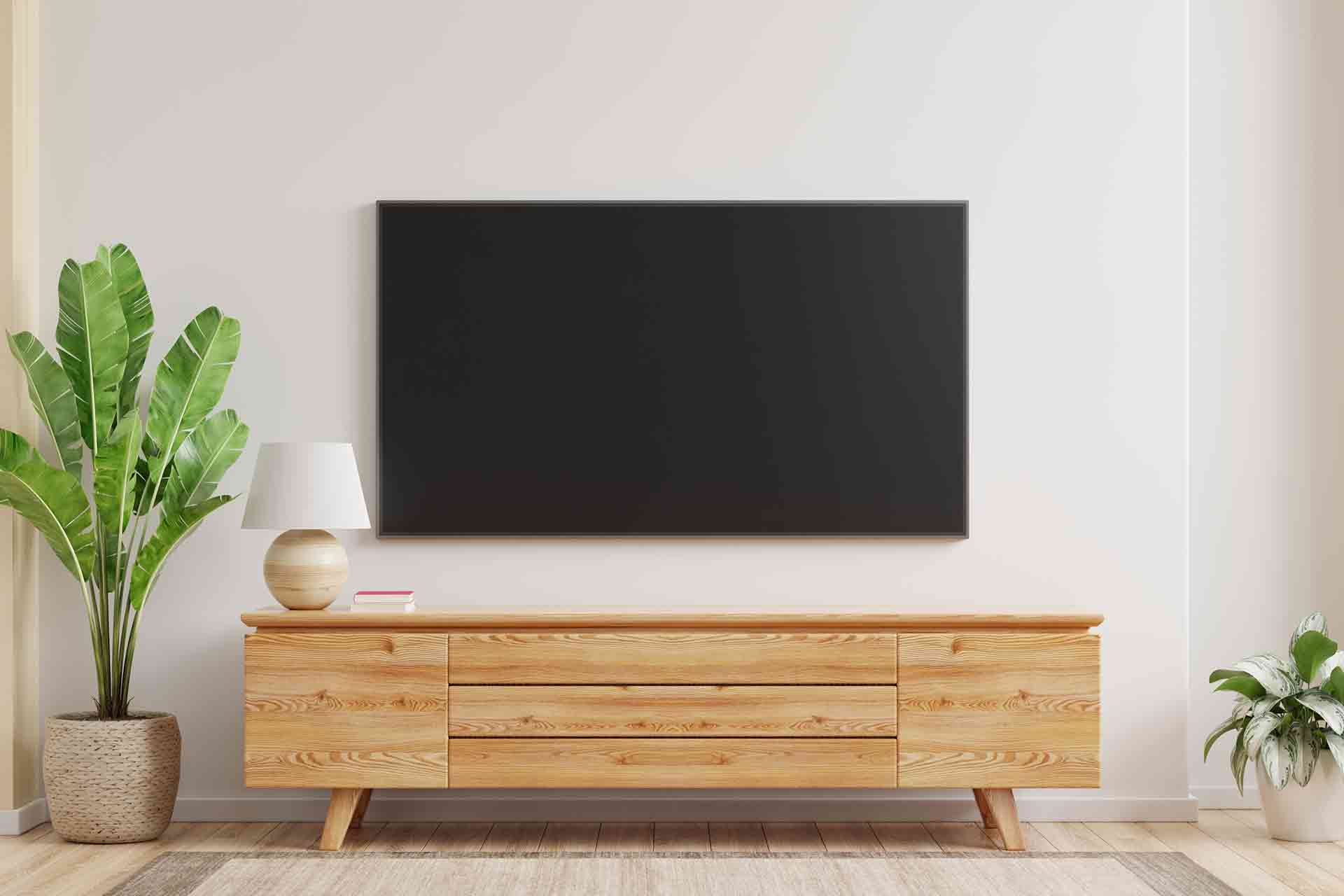 Now that's a lovely scene. Some nice plants. A cool wood cabinet. A nice lamp. A few books. And a piece of black plastic.
Here's what our family room looks like when we are not watching the TV:
That's a Sony TV with nothing special in it. I have done some work to make the art run on it, but that work is getting easier and easier. I've been playing around with this stuff for almost a decade and I feel like we are about to get to a place where everyone can do this.
Here's what is involved.
1/ It is now simple to collect digital art that you can show on your TV. Here is the NFT that is showing on that photo. I minted it five days ago for about $90. It is part of a series of NFTs, but mine is unique. There is not another one that looks exactly like this one. There are hundreds of places you can mint NFTs these days and new NFT mints are offered every day, possibly every hour.
2/ It is relatively easy to write software to show NFTs on a TV. My partner Nick did that for the TVs at USV last year. We run that software on an inexpensive device called a Yodeck. I am currently using software written by the Bright Moments DAO for their NFT events and that runs on a Mac Mini.
3/ I expect a number of companies and projects will write consumer-grade software to do this over the next few years and I also expect the big consumer electronics companies to start shipping smart TVs with this kind of software in them.
Here is how I see this market working.
1/ You buy a smart TV with an NFT app in it.
2/ You connect it to the address that holds your NFTs. For me that is fredwilson.eth. You can see my collection here.
3/ You create playlists like you create playlists on your favorite music app.
4/ You tell the TV to play those playlists when the TV is off.
All of the pieces are in place for this to happen. We just need the software to be written and the consumer electronics companies to adopt it. That feels inevitable to me.